Websites are based on different platforms that are recommended
upon a thorough understanding of the client's goals, objectives and of course budgets.
Most of the websites developed these days are dynamic websites this is where the development phase comes in after the designing part. The major reason behind this turnover is that, the static or normal websites contains fix(static) content which means pages must be manually opened, edited and published by the web-designer, whenever a change is made. This process is not an easy task for the user or a layman. On the other hand, dynamic web pages fetches dynamic information from databases. This becomes really helpful for websites which contain numerous web pages in the count of hundreds or thousands. This process also makes it possible for multiple users to update their content on site without editing the basic design of the web page.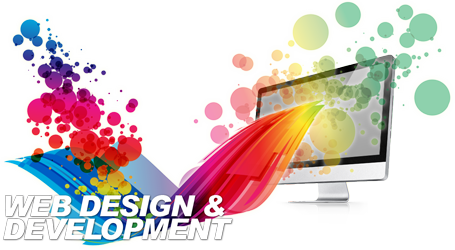 Further on such dynamic websites have interactive components like search boxes and contact forms etc. By developing a dynamic website it is possible to organize the content of a website more effectively thereby, makes the website more interactive and attractive which ultimately drive more audience and traffic to the website.

Benefits of getting a Dynamic Website Developed:

Online Website Editing Using CMS

It's very hard to edit a static website because first it require downloading of HTML pages from server, then require modification in its content after that you can upload it back to the server. This mean whenever you need to update your static website you will have to contact a website designer and pay him. On the other hand dynamic websites are far easy to manage and modify. Because it offers a restricted area on the website where user can edit page, add new pages and upload images. The content of a dynamic webpage is usually stored in a database, which is located on the server. Once a page request is made by a visitor, it is generated in real time from the database itself.

Increase In Visitors

As dynamic websites allows site administrator to add new content and modify, delete or edit old content it brings people back to the site again and again because they find something new every time they visit the site. This ultimately increases search presence of a site.

Dynamic Product Listing

Website based product administrator section is generally used for management, modification and updation of products. All you just need to do is add your new product there in appropriate category and details would be generated dynamically.